Review by Richard Deacon:
Review by Caroline Compston: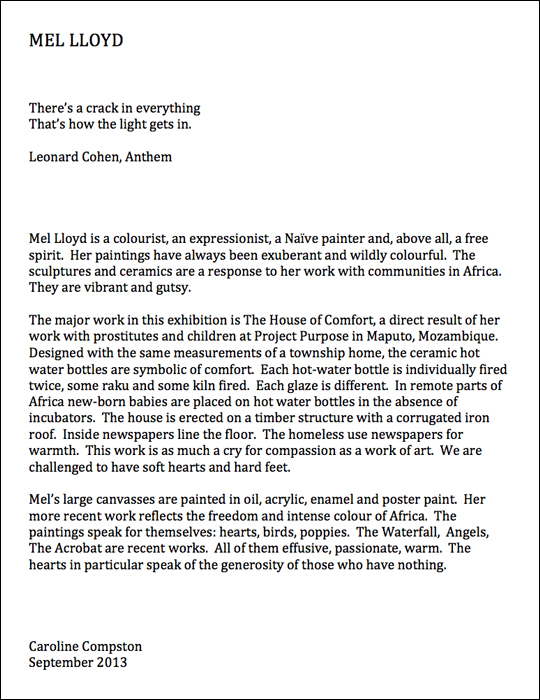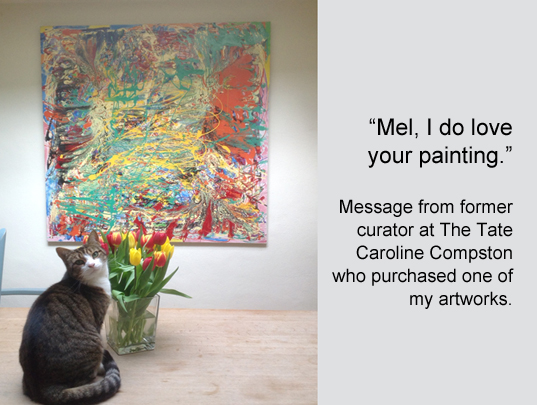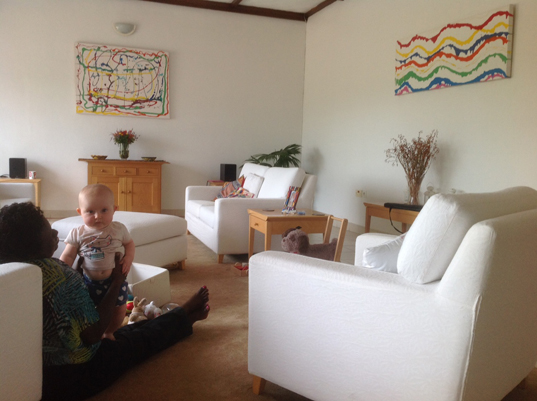 Two of my Artworks are hung in the Assistant High Commission
of Rwanda and Burundi, Zoe and Rupert Compston:

Dear Mel,
I'm sending you this photo because I want you to know how wonderful your paintings
look in Africa. Your paintings are not only beautiful but they SING.

Of course you are an amazing colourist as well as a prophetic artist. Your work inspires.

Best Wishes,
Caroline Compston.